We were brought in to partner with Oracle's marketing department on emerging technology for social media and mobile strategy that spans all of Oracle's mobile initiatives: mobile web, desktop, Android, iPhone and iPad.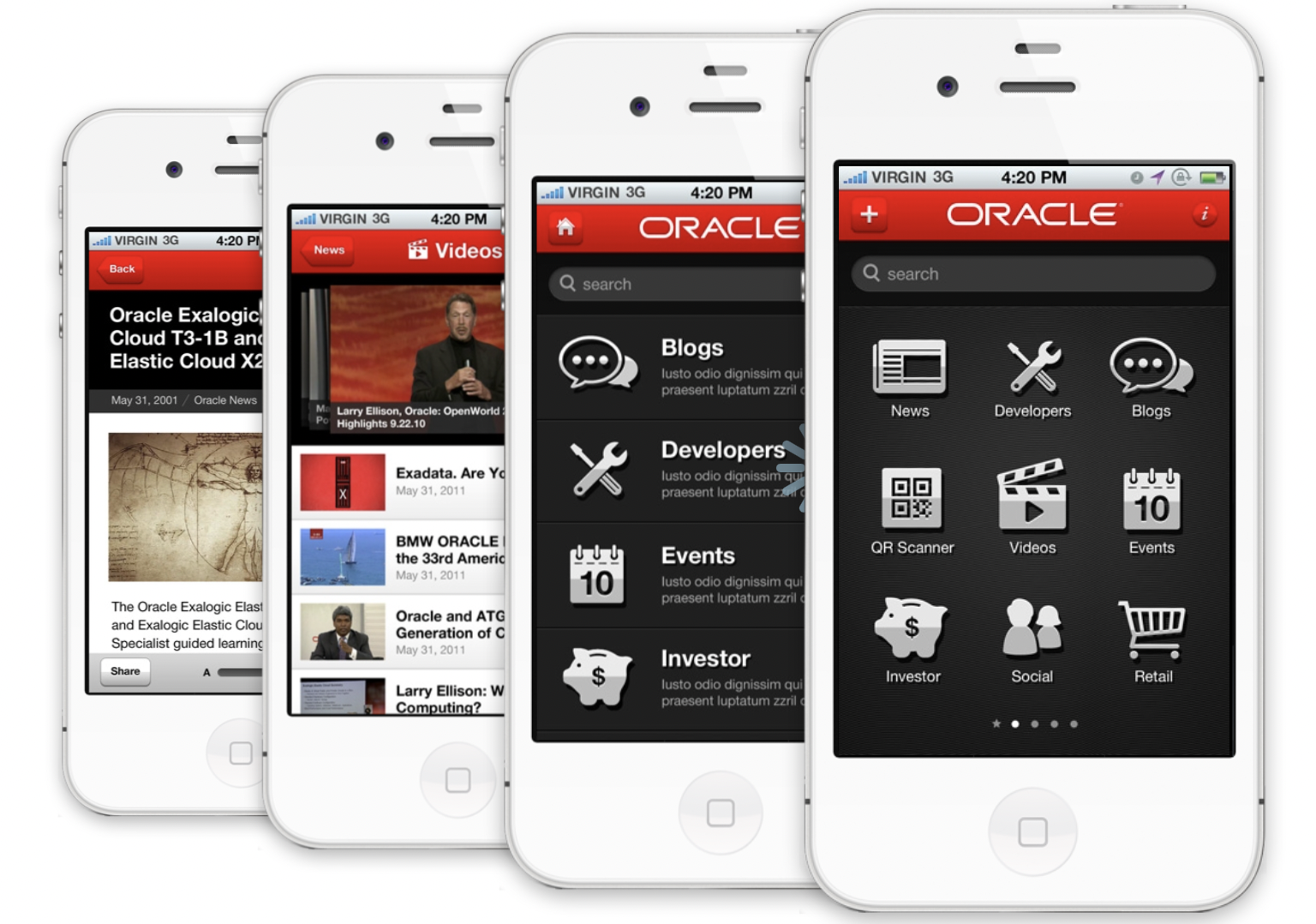 The Oracle application suite provides a high-level view of everything Oracle, the world's largest enterprise software company. Get the important news first. Hear about developments, releases, mergers and acquisitions, and other important events.
After delivering the Oracle iPhone app, nclud expanded Oracle's iOS presence by designing and developing a native applications for iPads and we worked with the Oracle education team on designing and developed a hybrid HTML5 native iPad application for their wealth of 'Study Guide' content.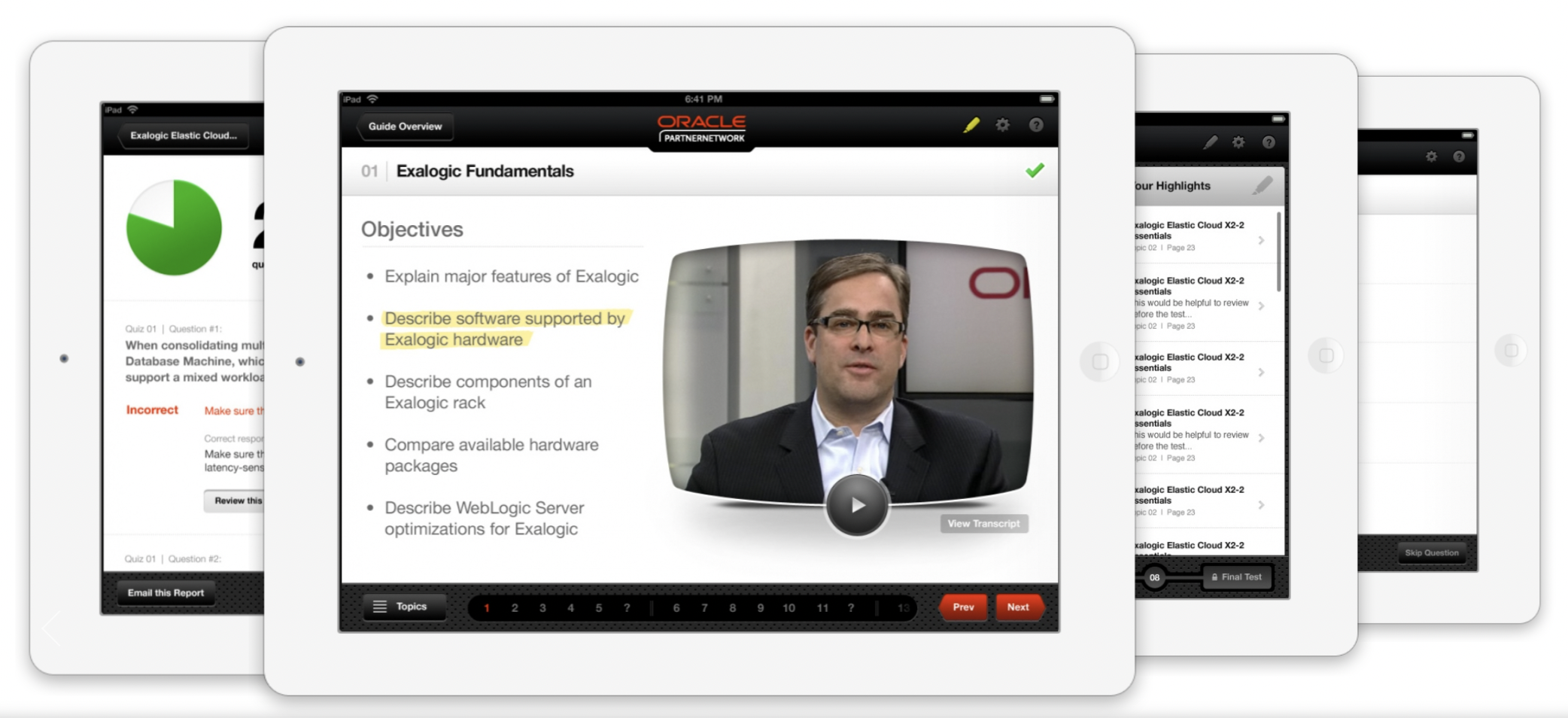 Most recently, we partnered with Oracle to create a digital experience that visualized the pulse of South by Southwest. Utilizing LCD panels that Oracle stationed throughout the Austin Convention Center, nclud created a system to graphically display aggregated social media interactions related to the SXSW experience.